Das Musikjahr 1985
Das Musikjahr 1985 stand für viele internationale Bands und Interpreten ganz im Zeichen eines einzigen Großereignisses: Live Aid. Aus Anlaß der akuten Hungersnot in Äthiopien hatte Bob Geldof, Frontmann der irischen Gruppe "Boomtown Rats", seine Musikerkollegen zu einem Benefizkonzert eingeladen, das sich zum größten Event der Rockgeschichte entwickeln sollte. 16 Stunden nonstop traten auf den beiden Hauptbühnen in London und Philadelphia Künstler wie U2, David Bowie, Tina Turner oder The Who auf und trugen dazu bei, dass weltweit Spenden von insgesamt rund 100 Millionen Euro gesammelt werden konnten.

Auch in den Charts des Jahres 1985 war das Projekt Live Aid erfolgreich vertreten: Während britische Interpreten unter dem Namen Band Aid ihre Single "Do They Know It's Christmas" auf Platz 1 in Großbritannien führten, waren es in den USA die amerikanischen Musiker, die ihren gemeinsamen Titel "We are the world" für vier Wochen auf der Topposition platzierten. Den Erfolg von Live Aid konnten viele Künstler auch für ihre eigenen Karrieren nutzen: Ob "Easy Lover" von Phil Collins im Duett mit Philip Bailey, Madonna mit "Into the Groove" oder David Bowie und Mick Jagger mit "Dancing in the Streets" – alle eroberten im Laufe des Jahres 1985 für mehrere Woche Platz 1 der BBC-Single-Charts.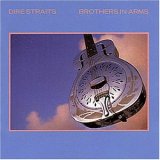 In den USA sorgten vor allem zwei LPs für Aufsehen: Der Boss Bruce Springsteen traf mit seinem Album "Born in the U.S.A." den Nerv der amerikanischen Gesellschaft. Während die britische Band Dire Straits um den Gitarristen Mark Knopfler mit ihrer Platte "Brothers in Arms" und ihrer Single-Auskopplung "Money For Nothing" endgültig den Durchbruch zur Mega-Gruppe schaffte.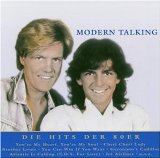 Auch Interpreten aus dem deutschsprachigen Raum machten 1985 von sich Reden: So zum Beispiel die Band Opus mit ihrem Gassenhauer "Live is Life" oder Dieter Bohlen und Thomas Anders, die als Modern Talking mit "You're My Heart, You're My Soul", "You Can Win If You Want" und "Cheri Cheri Lady" gleich drei Nummer-1-Hits in Deutschland landeten. Und Peter Maffay konnte mit seiner LP "Sonne in der Nacht" sieben Wochen die deutschen Charts anführen.